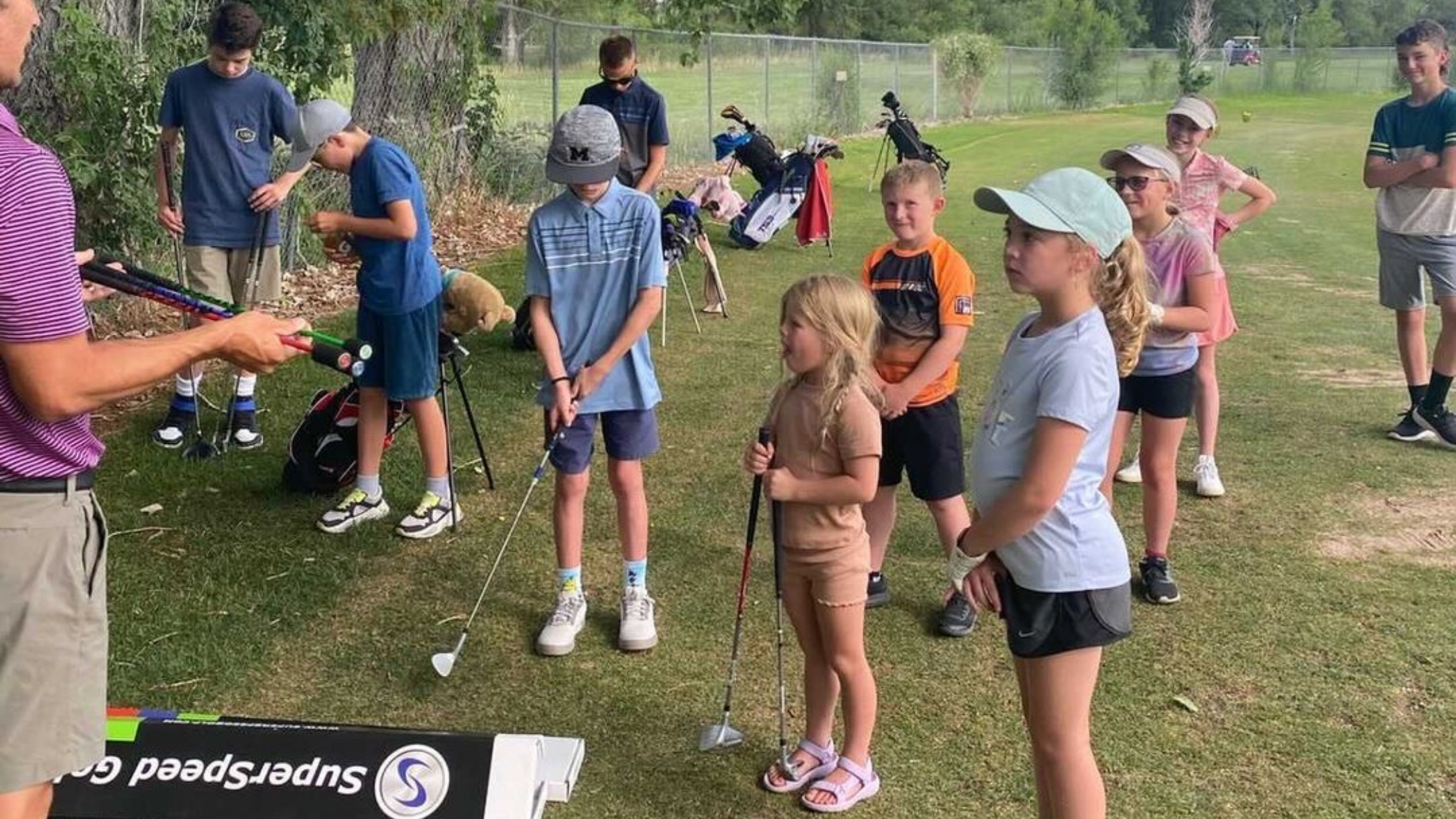 Unleashing Speed for Juniors
In the eight years since the launch of SuperSpeed Golf Training System, we have seen consistent gains in swing speed throughout all populations of golfers. We are frequently asked if there is a difference in results attained by junior golfers versus adults. We would like to consider some general differences to the training of juniors and share some great results from a recent junior golf study.
Human beings grow and develop over a standard growth curve from birth until the late teens or early twenties. Not every person develops at exactly the same rate, although all go through the same developmental phases. During a few different times in development, juniors have the opportunity to maximize their potential for speed and power in athletics. Training during these "windows" creates the potential or ceiling for each junior. After development completes, much scientific research has shown that it is nearly impossible to increase this ceiling by any significant amount.
Now, the next part of this debate centers around how humans function later in life relative to this ceiling. We find that most people do not function at 100% capacity of their potential. Increasing this performance metric relative to potential is paramount to our SuperSpeed Training for adults. For juniors, however, we are looking much more at creating the highest ceiling possible with each athlete.
To summarize, think of adult training as increasing the level of performance relative to that player's ceiling, while junior training focuses on increases the ceiling as much as possible during the developmental cycle.
Recently nine junior golfers completed a study on the Level 1 SuperSpeed training organized by Dr. Tyler Standifird. Ages ranged from 6 to 14 with a good mix of genders and skill levels. The average driver swing speed increased by 8 mph with a high of 15 mph and a low of 5 mph. Percentage increases averaged 16% with a high of 38% and a low of 8%. Using the calculation of roughly 2.7 yards per mph swing speed, the average yardage gained was 22.2 yards with a high of 40 yards and a low of 14 yards. 
The tables and graphs below show that these results were consistent across the board. Some of the largest gains of the study were amongst those who were newer to the game. F-6, M-9 and M-14 all had the largest gains and all of them were at the beginning of their formal instruction. Though it should be noted that all skill levels experienced significant and meaningful changes to swing speed and carry distance.
On average adults see a 5% gain in club head speed after the first 6 weeks. Even though this is a small sample size, it is clear that training junior golfers with SuperSpeed Golf has great benefits.
Get your juniors training speed early to produce maximum potential as they grow.