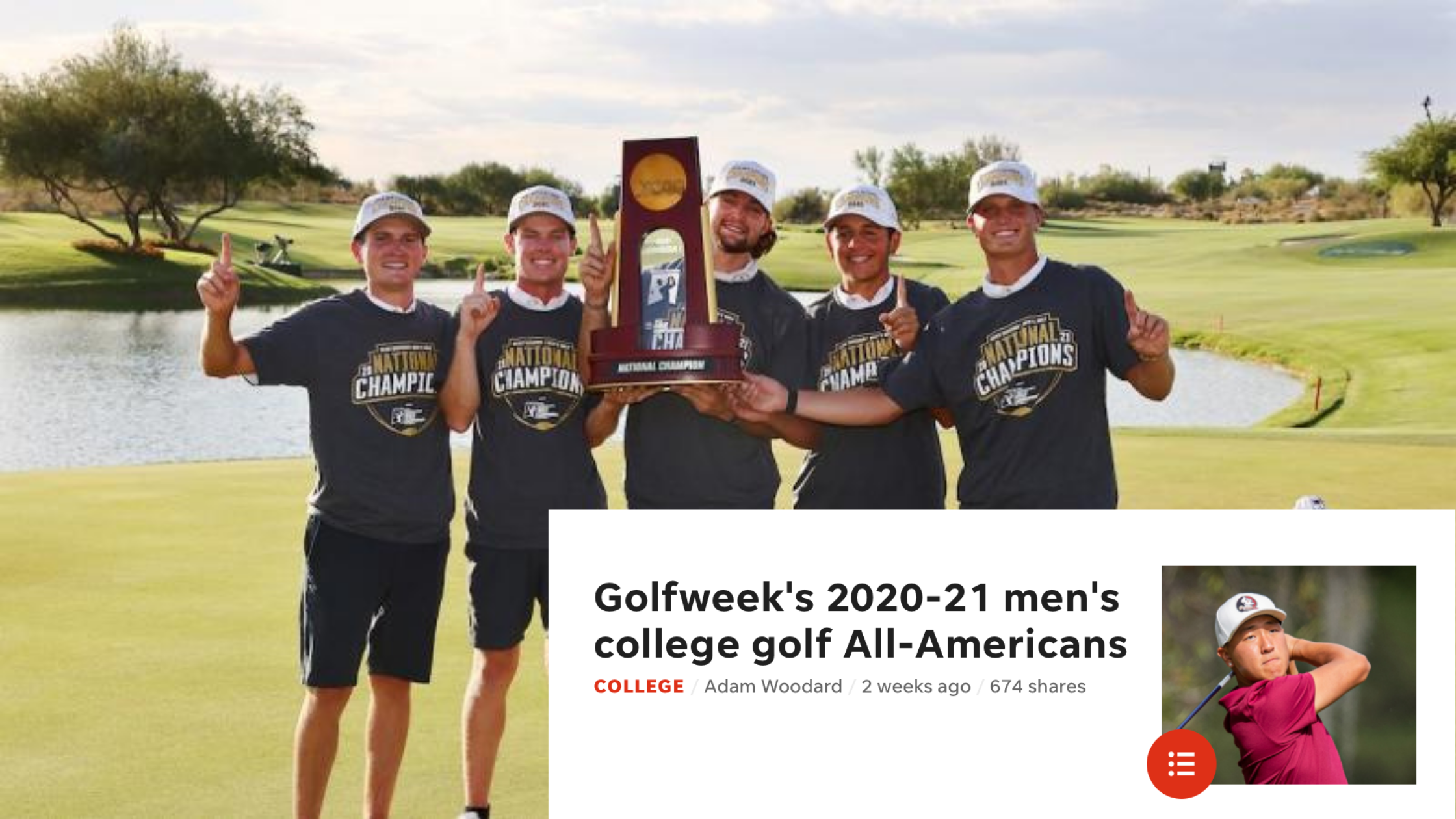 The Speed Focused Modern Game
Speed has been important on the tour for the better part of a decade but has been placed in the spotlight heavily the past few years. This has had a tremendous trickle down effect to the collegiate and junior game. 
Recently Golfweek announced its 2021 1st Team NCAA All American class which included several players poised for future success on the PGA Tour. With club head speed being such a big topic in the golf world, how do these top college players measure up to the best players in the world?
The framework has been there as to what leads to success on tour. Stats show that strokes gained off the tee and distance have a high correlation to tournaments won and money earned.
Armed with this knowledge, top amateurs and college teams have placed an emphasis on creating club head speed when younger through proper training and utilizing technology including fitness, launch monitors and Overspeed training using SuperSpeed. 
Of this year's 1st team All Americans 3 players average over 120 mph with driver and only 1 has an average slightly below the PGA Tour average of 114.3 mph. 
We expect this trend to continue in the men's game as well as the women's game.