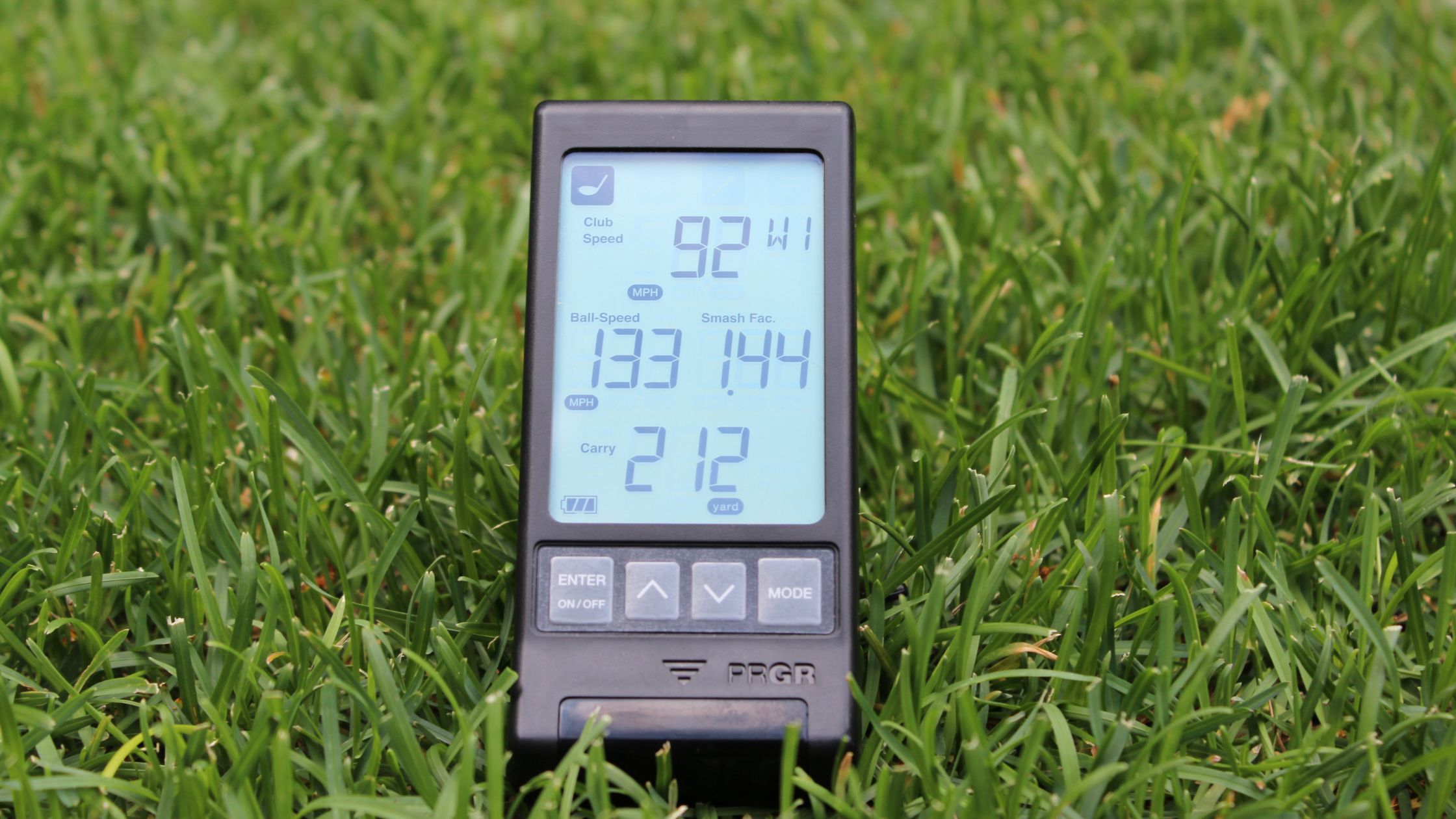 The *New 2021* PRGR Launch Monitor
Building on the success of the original HS-120A Launch Monitor, Japanese equipment manufacturer PRGR announces their new 2021 HS-130A model. 
Launch monitors have become an essential tool for golfers to quantify their practice and play. Previously reserved for the top end professional golfer and coaches, technology has become much more accessible and affordable. The PRGR packs a big punch for a great price by offering measurements of club head speed, ball speed, smash factor, carry distance, and total distance. 
The key benefits to the PRGR Launch Monitor include 
✅Easy to set up and use
✅Works great with both indoors and outdoors
✅Compact size, fits in the palm of your hand and won't take up much room in your golf bag
✅Impressive accuracy when testing Club head speed, Ball speed, and smash factor readings against $20,000+ units
✅Measures club head speed with and without a ball 
New features for the HS-130A model
✅ Extended higher resolution display
✅ Higher quality Processor
✅ Ability to Toggle Modes of Measurement (Metric / Imperial)
✅ Higher Quality, Dual, and Faster Doppler Radar Sensor
✅ New Scientific Launch Algorithms for Increased Precision and Consistency
✅ Improved ability to read high lofted wedges
✅ Keeps a recent history of up to 500 shots
Being able to quantify your club head speed and ball speed gains is a critical part of swing speed training. We recommend that all SuperSpeed users use a device like the PRGR to measure their speeds while training. 
The PRGR is now available in North America, Europe, and Australia through SuperSpeedGolf.com
Tour Pro Wade Ormsby picking up his new PRGR at the US Open at Torrey Pines

"The PRGR is what I use with speed training because it is one of the few on the market that accurately measures the speed without a ball. If you're going to track your progress, you'll need a reliable tool and this is a great choice for speed training." 
Golf Digest Top 50 Instructor Trillium Rose with her new PRGR