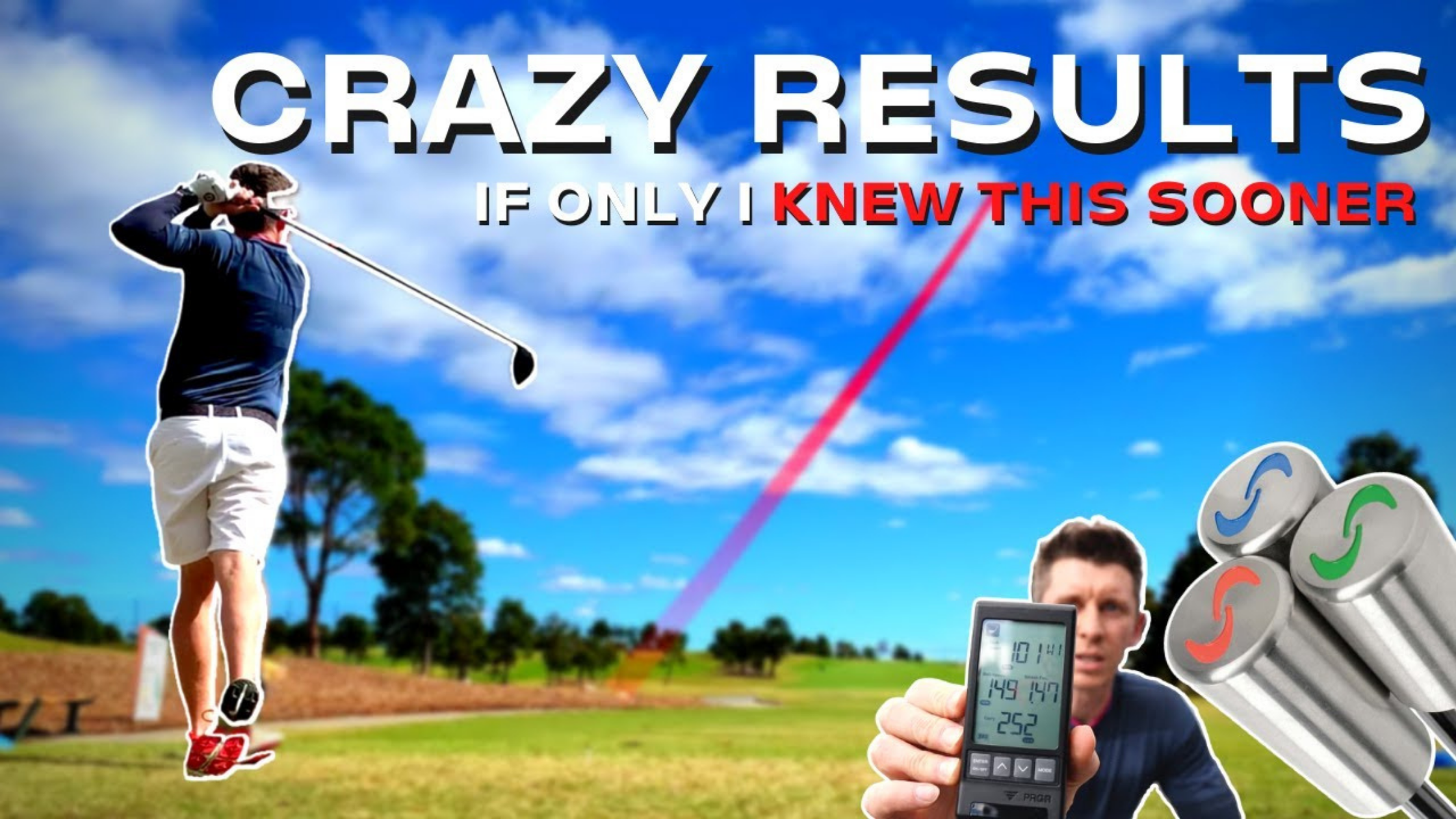 How this amateur gained 7 mph in 6 weeks
Six weeks ago, I started out on a journey to see how much clubhead speed and distance I could gain following a Golf Strength and Speed training program at home during the current Sydney lockdown. The idea was inspired by the gains of PGA Tour golfers like Bryson DeChambeau. I say "inspired" as I'm a long way away from guys like that. Whilst I play off a low single figure handicap (1), I'm a 37 year old father of two, who works a desk job and plays a couple of times a month if I'm lucky. I've always classed myself as short to average hitter, after measuring myself on a PRGR launch monitor, I found my starting driver clubhead speed was 93mph's and my average driver carry distance was 220 yards. Like I said, average at best.
After signing up to Precision Athletica's six week online training program I had what I needed and was ready to go. The program was made up of three weekly golf strength sessions, two mobility sessions and three speed sessions using my newly acquired Super Speed Sticks. As the weeks progressed, results started to come. 
Having a golf specific exercise program gave me real motivation to train and somewhat surprisingly I also found the golf mobility sessions to help me a lot. The part of the program that really took me by surprise was the speed training using the Super Speed Sticks. I've never trained with speed in mind and straight away I loved completing the Level 1 protocol and could feel an almost immediate benefit. Easy to use and only needing to complete three short sessions per week, I would never have thought I'd see results like I did from the Super Speed Sticks. Within a couple of weeks, I noticed distance gains on the golf course and those only grew as the weeks past.
I document my journey for the Precision Athletica YouTube channel for those who would like to see my journey in more detail, have a watch. At the end of my six week training block, I again went through all the clubs in my bag to re-measure my clubhead speeds and carry distances. With my irons I gained an average of 3mph and a few yards carry, but in all honesty the irons were never my focus. My goal at the outset was to add 10 yards of carry to my drives and whilst I didn't really think it was possible, I was amazed by the results.
Over 15 drives, you can see my average clubhead speed went from a starting point of 93mph, to an end average of 100.4mph. My average driver carry distance went from 220 yards to 242 yards in just six weeks! 
These results are exactly what I'm seeing on the golf course and I can't begin to tell you what a difference it makes. That extra distance has been fun and rewarding to see but for my scores it's also translating into reaching Par 5's in two and having more wedges into Par 4's, resulting in more birdie chances.
I wish I'd discovered Super Speed Sticks years ago; I feel a bit like I missed the memo on that… The speed sticks coupled with golf specific strength and mobility training has been so much more effective than I could ever expect.
What's next, well for me I've got a whole newfound motivation and I'm definitely not stopping here. I've signed up to Precision Athletica's next six-week program and I'm eagerly looking forwards to starting the Level 2 Super Speed Sticks protocol. If I can add a few more miles per hour to my clubhead speed and gain a few more yards carry, I really feel like I'll be a whole new golfer heading into the summer golf season in Australia. To anyone else wanting to gain distance, I can't recommend this online golf fitness program and Super Speed Sticks training highly enough.
A genuine game changer.