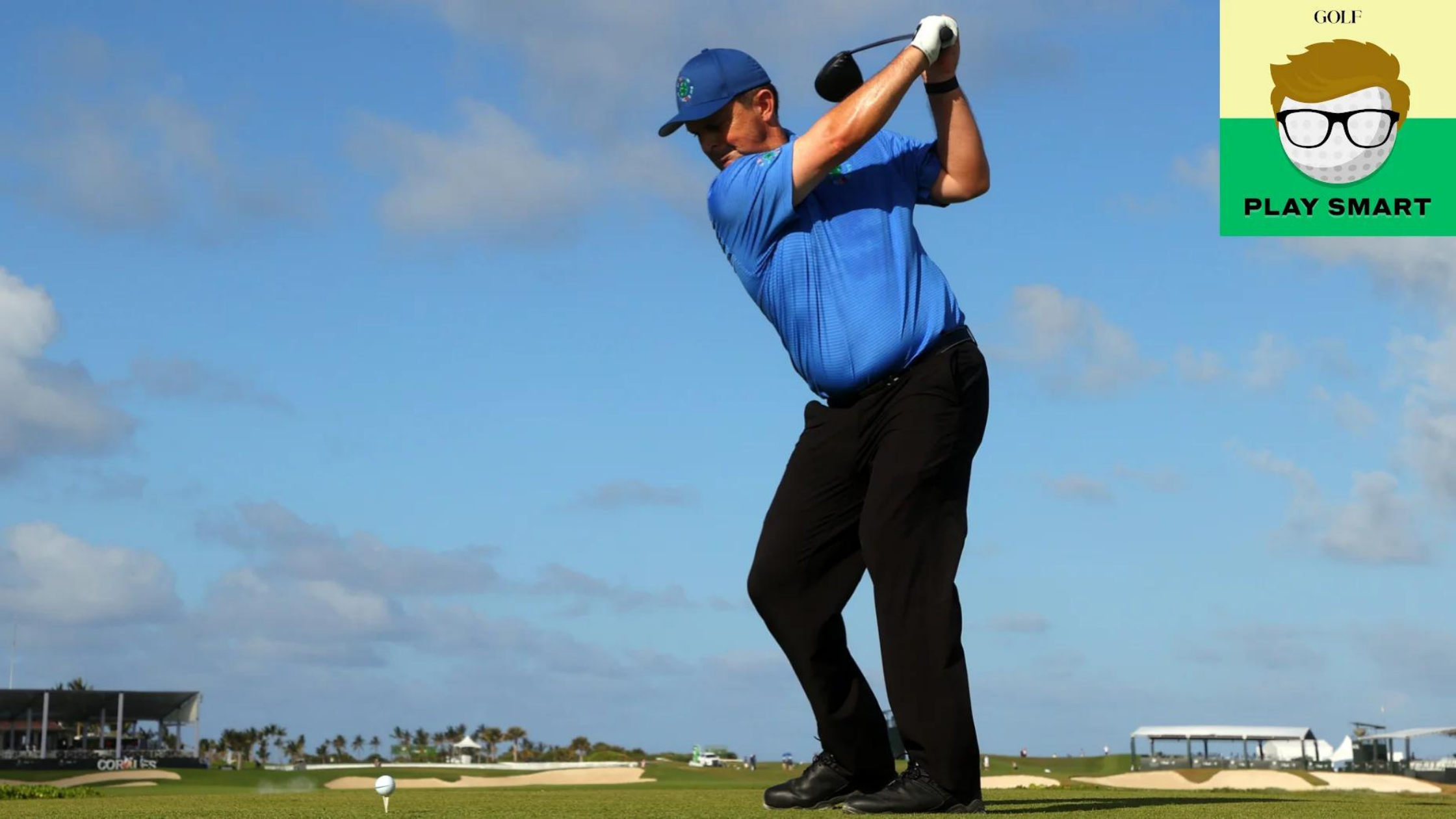 How this 48 year-old PGA Tour player went from back pain to 120 mph
Read the entire Golf Digest article:  HERE
"Greg Chalmers has been cashing checks in professional golf for more than 25 years, more than $10.5 million on the PGA Tour alone. He's claimed 11 victories across the globe, including two Australian Opens and the the 2016 Barracuda Championship, courtesy of one of the best flatsticks in the game. In his 11 full PGA Tour seasons in the Strokes Gained Era, Chalmers has averaged 12th in Strokes Gained: Putting, never finishing outside the top 50 and leading the Tour in putting twice.
But two years ago, things started to take a turn.
After facing down the barrel of a back injury that had him playing in pain and threatened to end his career, he teamed with trainer Jarrett Phillips, cofounder and CEO of Train PMT, and set about getting fitter and faster with his driver.
With the PGA Tour Champions in his sights, the 48 year-old Chalmers is playing pain free and swinging faster than ever: In just two years, his max clubhead speed has jumped from 106 mph two years ago to 120 mph today."
...

"But as for specifics: The way his workouts are structured, every workout has an element of stability, mobility, strength, power, and speed. Each of those workouts end in speed training. I do those three mornings a week for about an hour and 10 minutes usually, six or seven or eight o'clock in the morning, Monday, Wednesday, Friday.
I use the SuperSpeed sticks to help with training. I'll do stretching on the off days, and some cross training, but when the joints are more mobile, I found I've had to do less and less stretching. I haven't had to do much of that at all, but, I still maintaining good mobility and range of motion. That's what golfers need to remember."
This is game-changing improvement for @GregChalmersPGA with @TrainPmt.

Terrific work:

📈 CHS from 106 mph to 120 mph

🏌️Improved thoracic spine and hip mobility

💪 Greater strength and power capacity

❌ Playing golf pain free pic.twitter.com/OAO3ClWTBj

— TPI (@MyTPI) December 8, 2021