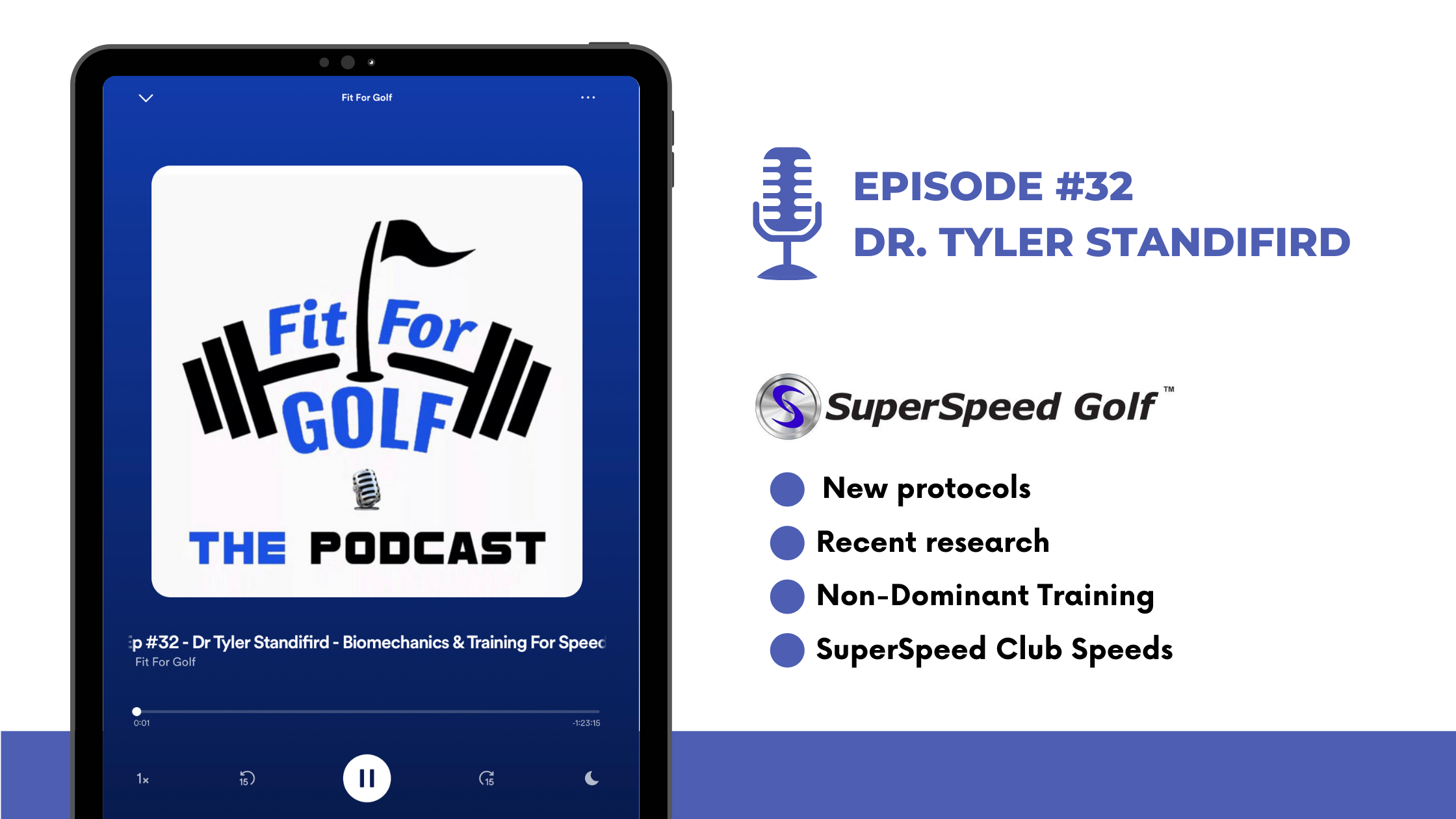 Dr. Tyler Standifird on Fit for Golf Podcast
On Episode #32 of the Fit for Golf podcast, Dr. Tyler Standifird professor of biomechanics at Utah Valley University, sat down with Mike Carroll to discuss SuperSpeed training. The podcast covers a variety of topics related to speed training including
New protocols – This section focuses on the development of the updated SuperSpeed protocols. Dr Standifird discusses some of his behind-the-scenes data collections that resulted in some of the changes including the addition of the rest periods, the altered numbers of swings, different training phases and the specific drill positions. Learn why these changes were made and how they can enhance your speed training. 


Recent research – This section begins with a brief lesson from Dr. Standifird on ground reaction force (GRF) including what it is, how he measures it in his lab and why it is important to the golf swing. After that, Mike and Tyler jump into the detailed results of his recent study on the effects of speed training on GRF production. They look scientifically at what the data showed and how that practically transfers to the golfer. 


Non-Dominant Training – This section really gets into the theories behind non-dominant training, why it works, and some brand new data showing the benefits of non-dominant speed training. 


SuperSpeed Club Speeds – The final section dives into the different swing speeds expected for the various weighted SuperSpeed clubs and how golf swing mechanics play into some of these differences in speeds. 


Listen Here: