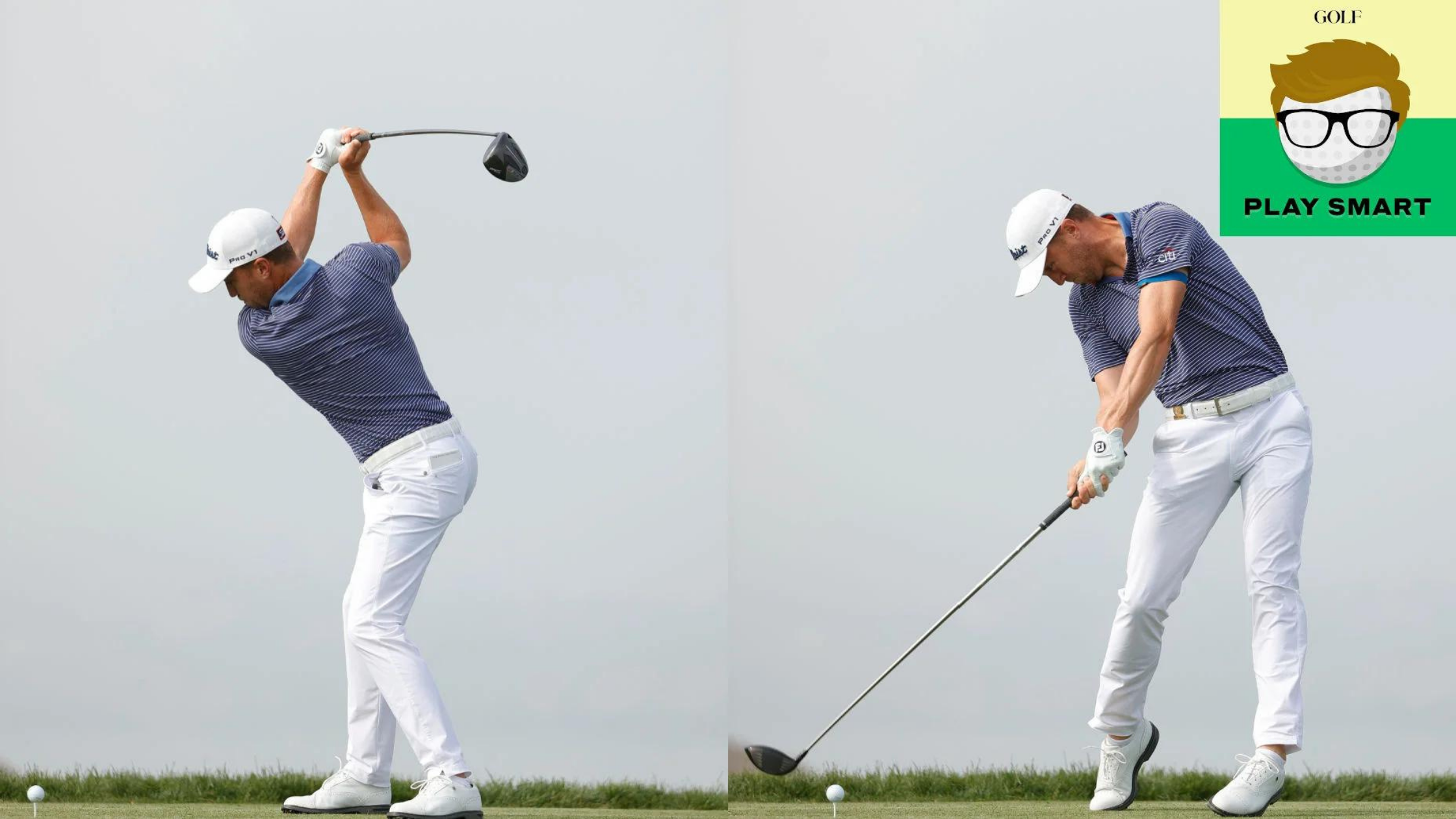 A 6-week study of golfers found this 1 change helped golfers gain 8 mph
Read the entire article HERE.
"The study followed 15 golfers, who ranged in handicap from 1 to 20, for six weeks as they completed the company's level 1 SuperSpeed training protocol. Throughout the six weeks, Standifird used a Trackman to collect club and ball metrics, along with Bertec force plates and a Qualisys motion capture system to measure how golfers' swings changed — specifically, their ground reaction forces.
By the end of the six weeks, the group gained, on average, 5 mph of clubhead speed, 8 mph of ball speed, and 16 yards of carry distance.
That speed didn't arrive magically, though. As expected, the thrice-weekly training sessions altered golfers' swing itself in one particularly interesting way.


More weight transfer back and through
When pitchers want that little bit of extra heat, they wind up a little more. When golfers want to really send one, they make a bigger backswing. That truth is one golfers have known intuitively for a long time, and SuperSpeed's findings shed some more interesting details about how that actually works.
At the start of the study, Dr. Standifird found that at the top of the backswing, golfers had about one-third of their body weight situated on their lead (front) leg, and two-thirds sitting on their trail leg. They had increased their "trail leg vertical force at the top of their swing" by 21 percent, and decreased their "lead leg vertical force" by about 22 percent.
In simple terms, golfers had shifted more weight to their trail leg at the top of the backswing (about three-quarters of their body weight, in all) by the end of the study.


But they didn't just increase their weight shift on the backswing. They also increased it quicker in the opposite direction on the downswing, too.
By the time the club gets vertical to the ground on the downswing, golfers had shifted about 75 percent of their weight back to their lead (front) leg. Notice how Justin Thomas' trail foot is coming off the ground at this point? That's because most of his weight, at this point, is moving to the other leg. At the start of the study, golfers were slower to transfer their weight back to their lead leg — and it was costing them speed."